News Flash!!
FA Winnetka 494
Changes to meeting location on the following dates:
June 5th, September 18th & 25th, October 2nd.
Christ Church, 784 Sheridan Rd., Winnetka.
Parking and to enter is on Humboldt, location is in Dark Grey looking house in back of main church.
See meeting list for meeting time and regular meeting location.
Chicagoland Families Anonymous Website is in the design stage.
Please feel free to contact the FA Chicagoland office.
FA Chicgoland Intergroup Convention. SAVE THE DATE
Sunday, November 3rd, 2019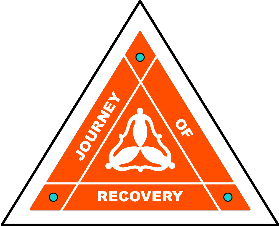 2019 FA Convention
41st Annual Chicagoland Families Anonymous Convention
Journey - of - Recovery
Sunday, November 3rd, 2019 8 AM to 3 PM
Amita Health Resurrection Medical Center Chicago
7435 W. Talcott, Chicago, Il
Come spend a day learning how FA can help you deal with a family member or friend with a drug or alcohol problem. Our direction for this year is Journey of Recovery. We are all affected by someones addiction or behavior problems. We will have breakout sessions covering many different steps in our journey. There will be the importance of a SelfCare program. The precious gift of awareness. How to develop resilience. Another on empathy. How the local police are actively involved. We will also explore compassion in our recovery and more. This will be a full program of professionals and FA members presenting at 9 breakout sessions. We will also have a Keynote Speaker from NAMI, a person in recovery speaker and an inspirational story from a FA member.
Phone: 847-795-8320

Email: fachicagoland@aol.com

Address: 701 Lee Street, Suite 670, Des Plaines, IL 60016
Does someone in your family have a drug, alcohol or related behavior problems? Families become impacted by their substance abusers. Families Anonymous offers direct help to family and friends of addicts through personal sharing. Meetings are free, non-sectarian and totally anonymous. If you are hurting and confused about drug or alcohol abuse and their effects on your family, let Families Anonymous help you. For the meeting nearest you or for more information, call 847-795-8320.